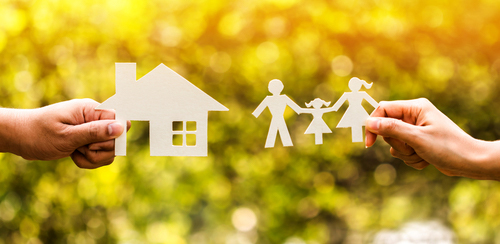 York Housing Authority strives to be a local leader in providing subsidized housing in York, York County, Waco, McCool Junction, and Benedict, NE. In addition to offering public housing for qualified income families and Section 8 applications for the elderly and disabled, we also participate in the housing choice voucher program. We assist individuals and families with low-income housing applications so that they can find clean, safe housing that's proportionate to their income.
The housing choice voucher program in York, NE covers all of York County and the City of Stromsburg. If you qualify for housing assistance, based on your income, we'll work with you to subsidize your rent with a third-party landlord. This enables you to seek housing near where you work or where your family lives, while still being able to take advantage of the benefits of housing assistance.
High Standards
A HUD program, the housing choice voucher program is subject to thorough verification and careful screening. York Housing Authority maintains high standards of quality on both the tenant and landlord side of the program, ensuring our tenants properly qualify for assistance and all landlords/facilities are aligned with HUD regulation.
Part of our process for landlords and facilities includes a comprehensive HUD inspection. This ensures the living space and overall living facility meet standards for safety, cleanliness, livability and more. This protects our renters against unfair renting practices or further impoverishment through the exploitation of their living arrangements.
Helping Families Live Comfortably
If you qualify for rental assistance, York Housing Authority is here to help you with the low-income housing application and find living arrangements that allow you to live safely and comfortably. Through the housing choice voucher program, we'll advocate for you, so you can focus on bettering your life without the overhanging burden of rental costs.
Contact us today at 402-362-5900 to learn more about what qualifies as eligible for housing assistance and to learn more about the housing choice voucher program.